2018 Colour Schemes For Your Sydney House
A good Sydney painter knows that colour schemes and hues change as fast as the seasons, for both residential and industrial options. A good painting service provider like Pro Painters Sydney offers colour consultancy to their clients while staying updated on the current trends. This post offers you some ideas for your next paint job according to what's in.
Deep Red
Colours like crimsons have always been a popular choice. It is often chosen to contrast with other colours, usually white. The colour red can draw the eye towards itself. This makes it a good choice for central rooms that you want to highlight according to the interior or even exterior. If it is too bold for you, consider having your front door painted deep red. For interior, a good idea is to contrast it with light grey. However, consult your Sydney painter company for what works best according to your needs, taste, and requirements.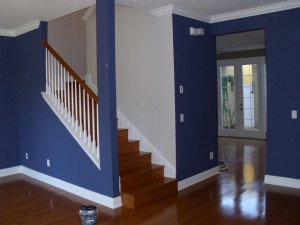 Dark Grey
Dark grey or even black is completely in vogue these days. It is used to make a bold, dramatic statement. It works best with an interior that is brighter, like yellow or green. Black is a better choice for industries and offices. For residential, having a black study can add a charm to it.
Copper
Copper is a lovely colour that can be used to bring out the characteristics of your main rooms. An experienced painter can tell you if it works best with your interior, as copper depends a lot on what is paired with it. A good option is to pair white with it, however if you want more options, you should consult your Sydney painter.
Sky Blue
As mentioned above, blue is a colour that invokes calm feelings in a person. It is a good choice for a summery feel to the house. For a spring vibe, consider pairing it with some green or aquamarine. You can pick teal if you want to take a bolder step. Do not forget to use a neutral or light base colour though.
If you plan on repainting your house for the summer, hire an expert painter for your Sydney home. Our tips are not meant to be taken as is, they are here to offer you inspiration. Consult with Pro Painters Sydney for expert advice on your next paint move. Call us at 0403 360 662 now or fill our online form and we'll get back to you.